An exhibition highlighted the plight of a native forest facing deforestation.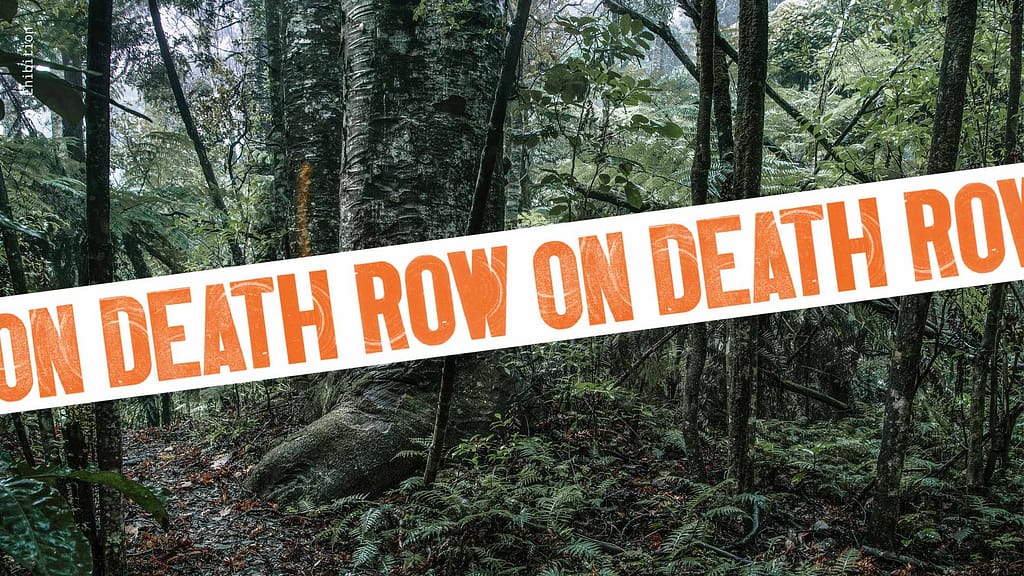 A few years ago I put my professional skills to something that really mattered to me – protecting our native environment.
On Death Row was conceptualised as a photography and multi-media exhibition. It was a protest, designed to highlight and educate the public about the 4ha of protected native bush, wetlands and streams that Watercare Services Limited want to destroy to make way for a new water treatment plant in Titirangi.
Just before the rahui (Kauri dieback) was placed on the Waitakeres, I spent a lot of time onsite connecting with the land and photographing the rare and endangered flora on site to show what is at risk of being 'On Death Row' before it's gone.
Using reclaimed Kauri I commissioned a carving of a human bone. Signifying the loss of our natural toanga but also creating an icon for the Battle of Parau (1750). This was a watershed battle that took place on site and ceded guardianship of Auckland from Waiohua to Ngāti Whātua – after the advancing Chief Kiwi Tāmaki of Waiohua suffered a fatal blow from Chief Waha-akiaki's patu.
We cast a digitally mapped projection onto the native trees outside the exhibition at Lopdell House in Titirangi, bringing the message outside the walls of the gallery.
A video was produced that played during the exhibition, giving visitors more information on environmental impacts, kauri die-back run-off, traffic and overall context to the proposed consent.
The exhibition inspired involvement and discussion in the lead up to the publicly notified resource consent – which received over 500 submissions against the project, with Auckland Council saying that was more than any resource consent in memory.
All proceeds of sales went to the Titirangi Protection Group for their legal challenge against Watercare's destruction of protected native bush – all during a climate emergency.
Creative Director: Brent Courtney
Photographer: Brent Courtney
Designer: Brent Courtney
Photographer: Mark Carter
Photographer: Craig Levers
Digital: Terry Williams-Wilcock