A coding programme giving prisoners a second chance.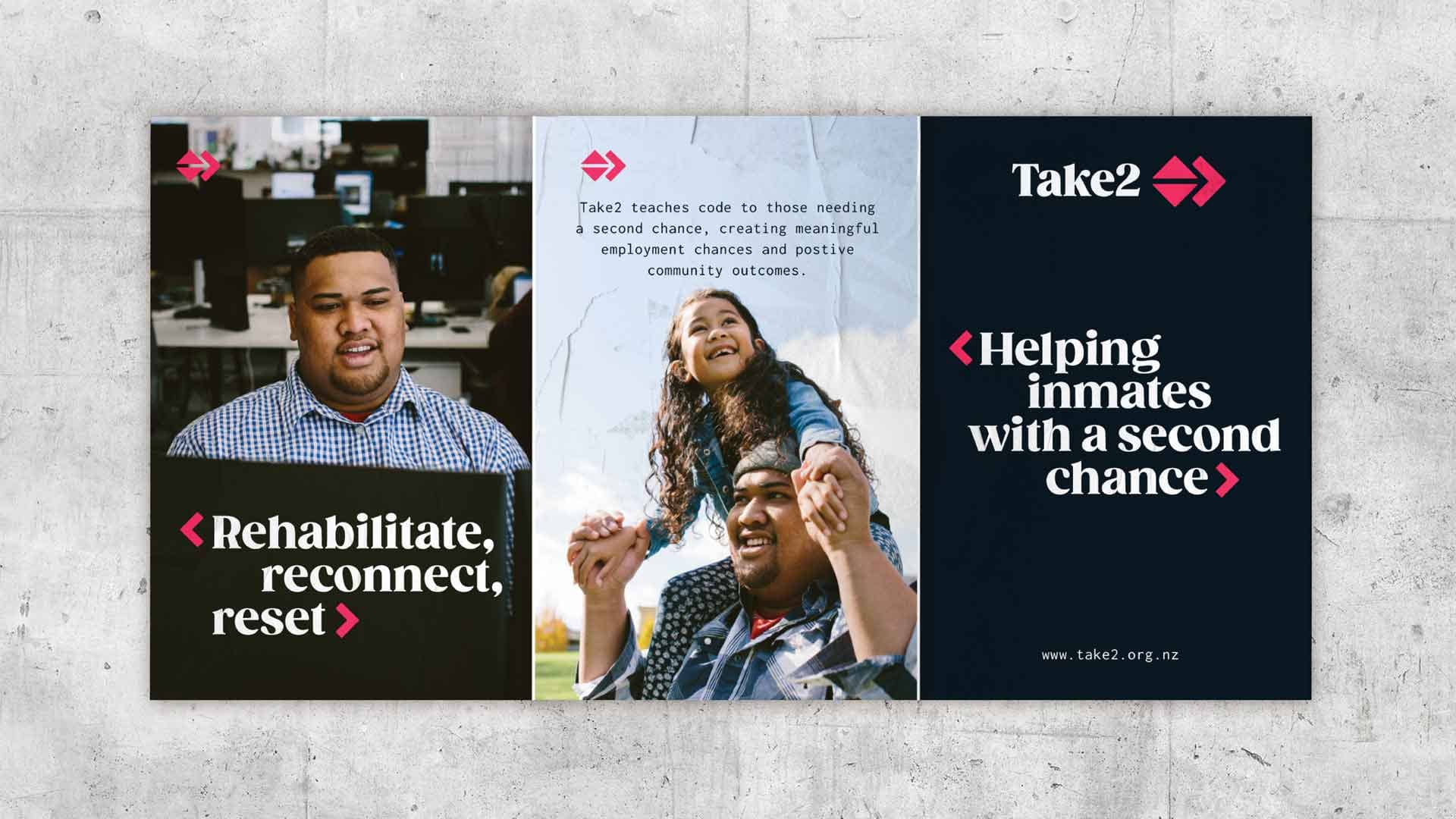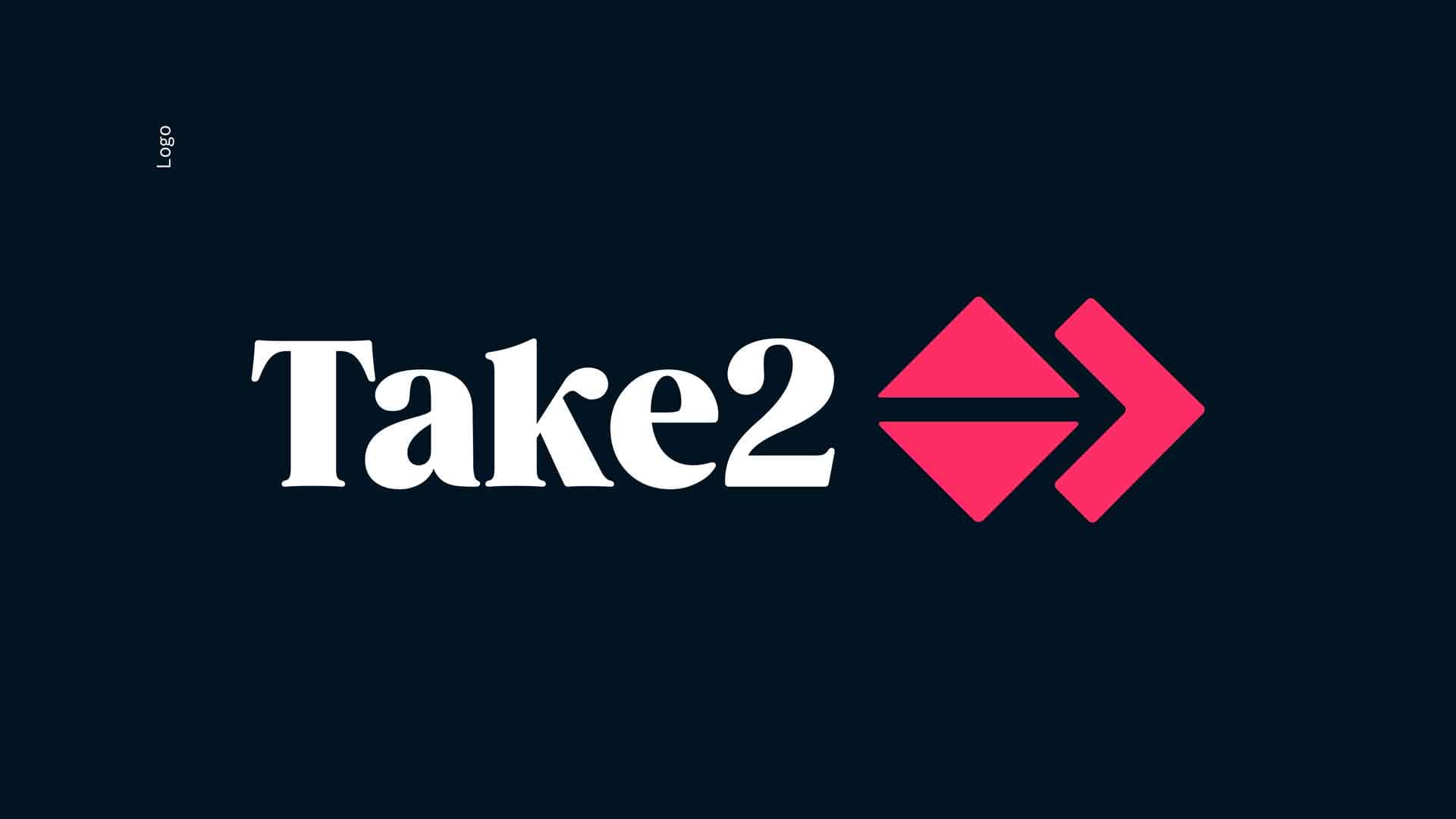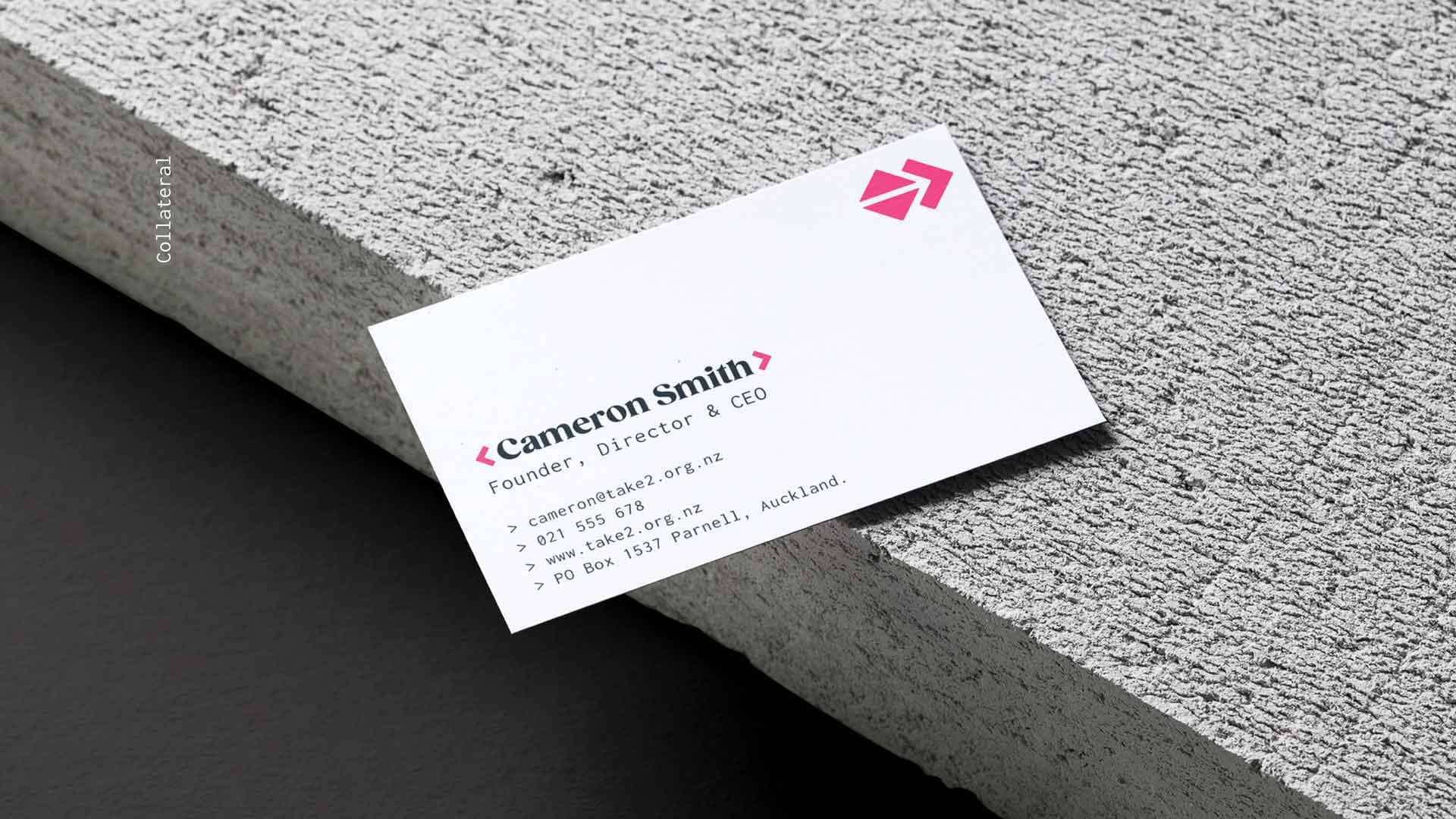 Take2 teaches code to prisoners needing a second chance, helping create meaningful career pathways and positive outcomes for their reintroduction back into the community.
Matter worked closely with Cameron Smith, CEO of Take2, to help define a clear purpose that aligned to all stakeholders, from employers and funders to corrections and students.
Taking a human-centred approach helped Take2 come across with empathy, talking like a person, not an institution.
The visual identity represents progression – a direction to the future. Combined with authentic photography, it shows the benefits of a successful community reintroduction.