A restaurant with an ethical supply chain.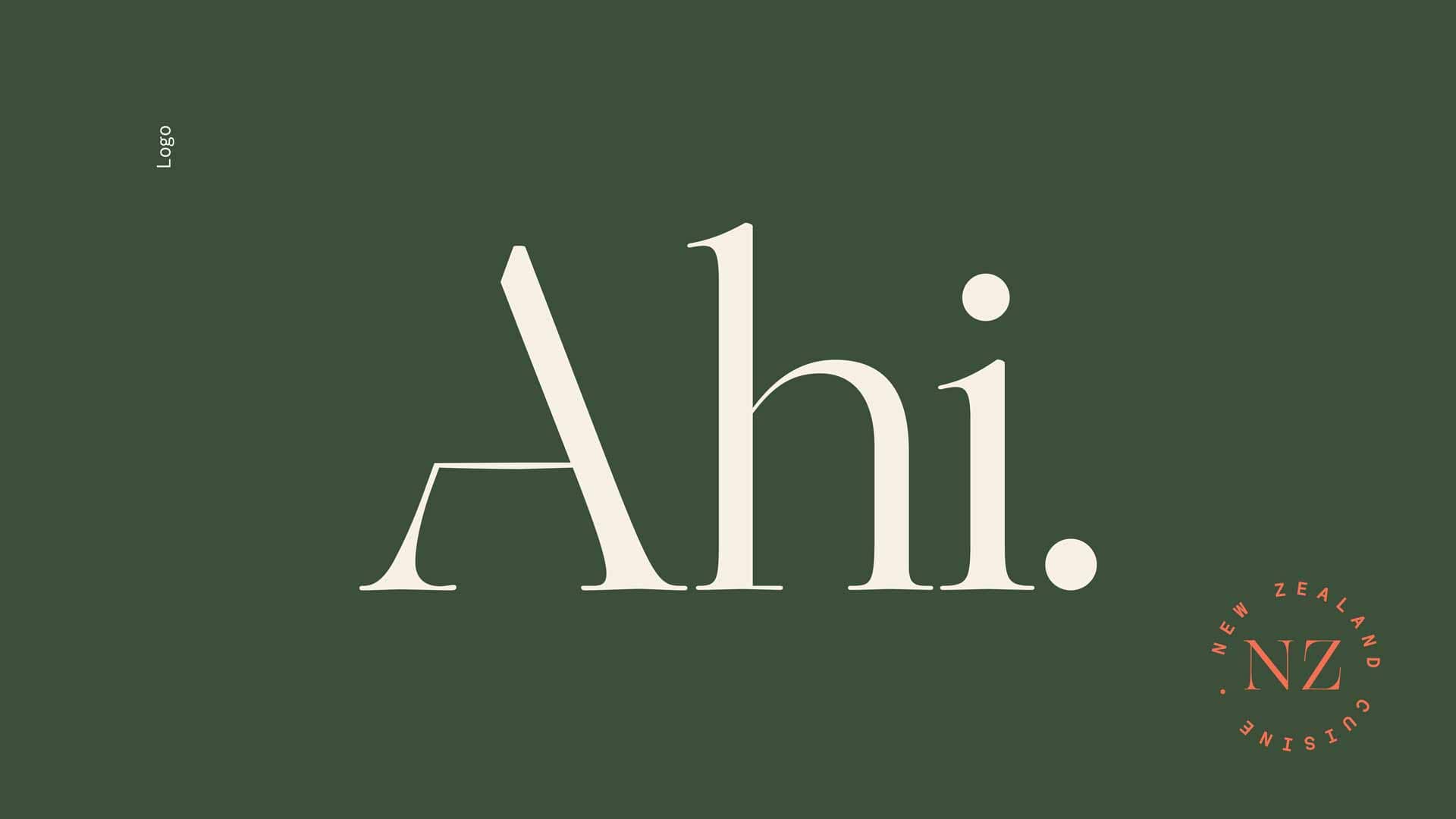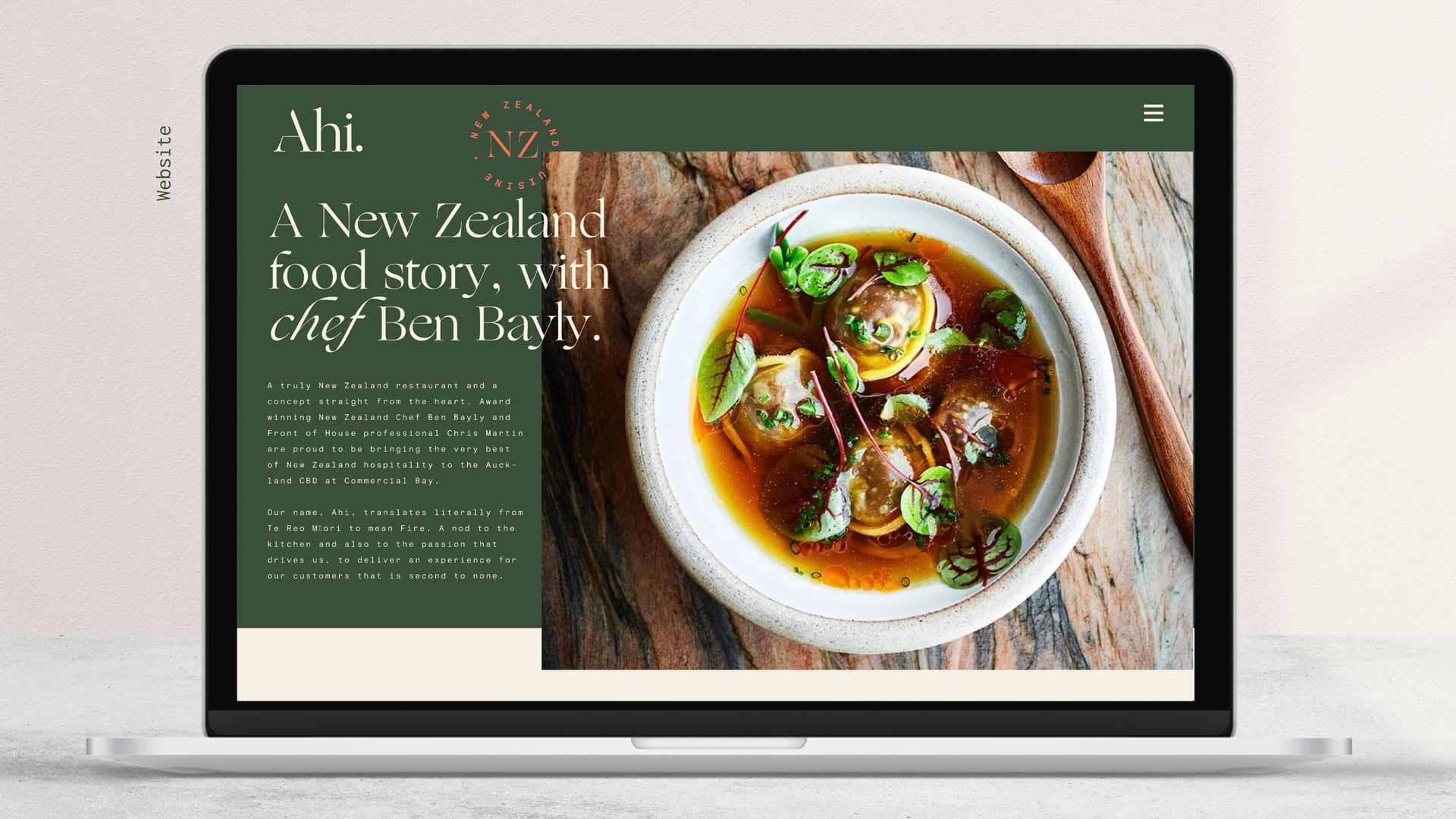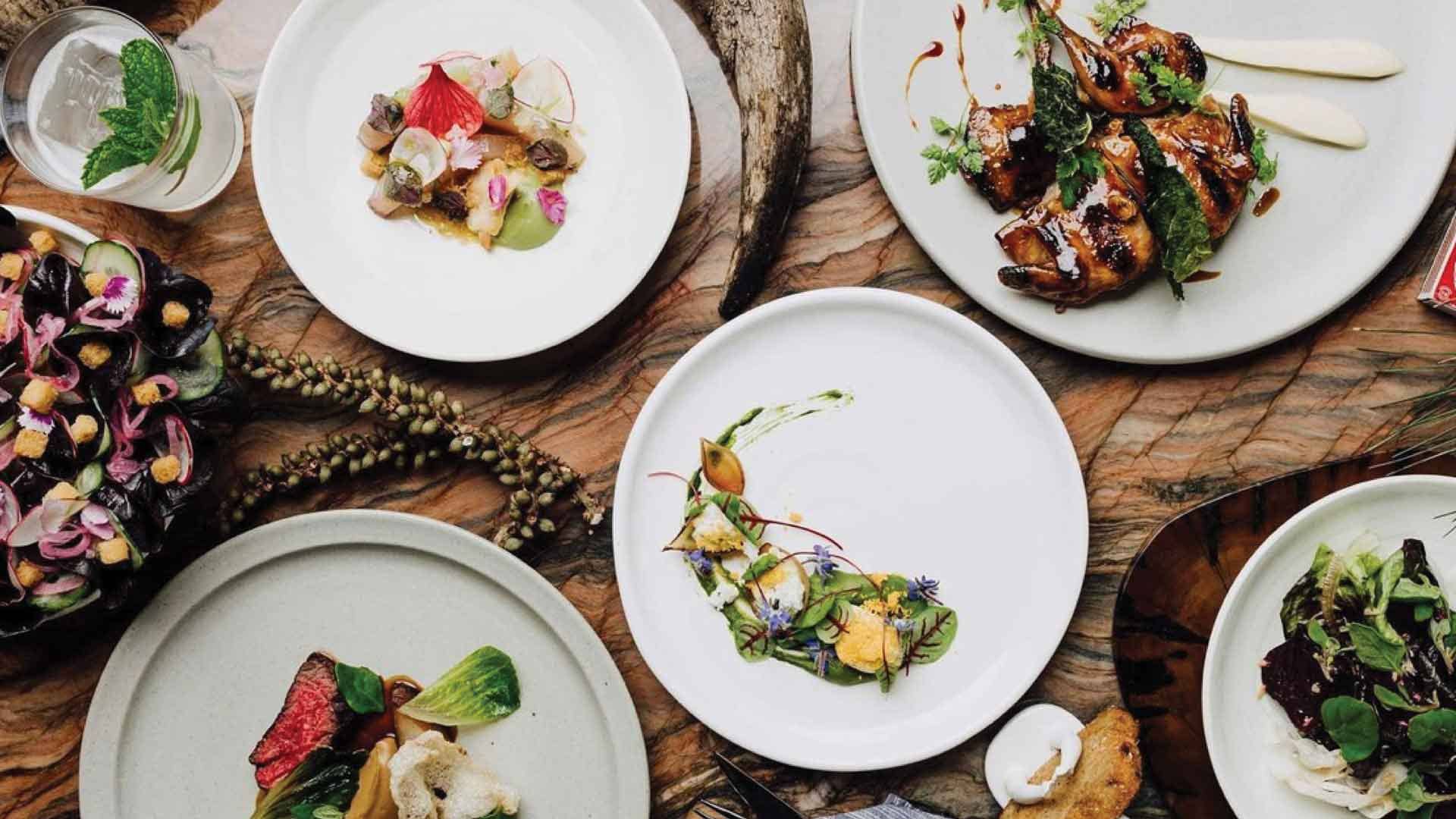 Ahi, meaning 'fire', is driven by its desire to redefine the New Zealand food experience.
Matter helped Ahi articulate their purpose and helped establish te ao Māori values of kaitiakitanga (guardianship), manaakitanga (hospitality) and whanaungatanga (relationships).
This helped chef Ben Bayly authentically tell this brand story through a television series, as he sought out local and ethical food suppliers to fulfill his ethical supply chain.
Matter created a classic brand identity by contrasting natural greens from Ben's Titirangi home with the warm colours of fire, earth and wood. The design and colour palette were integrated into the fit-out, elevating the dining experience without overtaking it.